Nurminen Logistics' new southern Trans-Caspian route meets strong market demand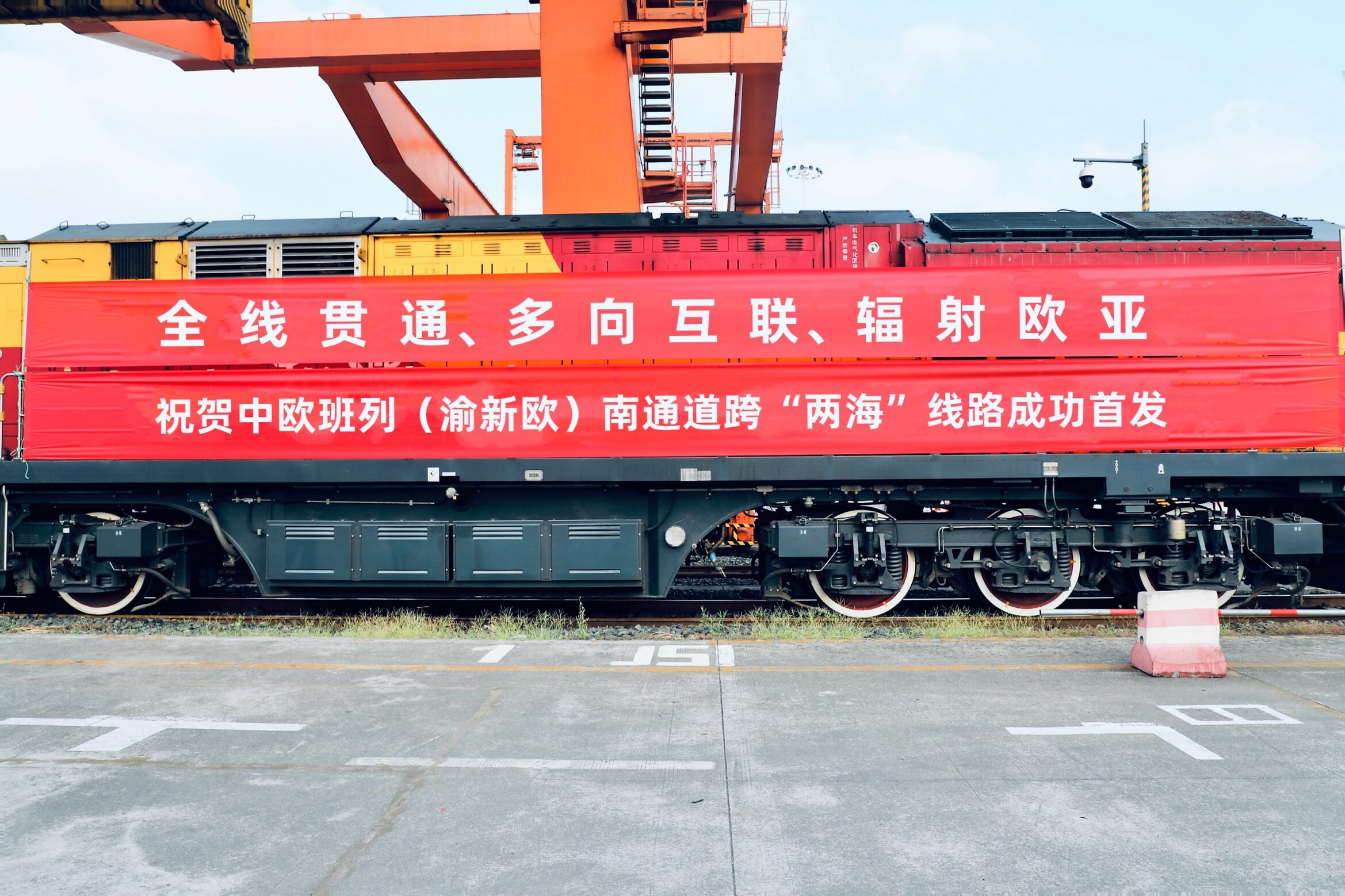 On the new southern Trans-Caspian route, the first full-length container train from Nurminen Logistics departed today, May 10, 2022, from Chongqing, China. The route starts from China and runs via Kazakhstan, Azerbaijan, Georgia, and Romania to Central Europe.
Nurminen Logistics built the route in two months from scratch together with the Kazakh railways, which speaks about the company's extensive expertise and ability to react quickly to customer needs in a changing global logistics field.
The Trans-Caspian route, which combines rail and sea transport, responds perfectly to the needs of modern transport chains, where time and environmental friendliness play a significant role; transport time from China to Central Europe is approximately three times faster than sea freight.
"Opening the route required strong confidence from China Railways in our operations and, above all, our customers' trust in us. In addition, Nurminen's international railway team also showed excellent expertise and implementation in a difficult and fast-paced situation," says Olli Pohjanvirta, CEO of Nurminen Logistics.
There is strong demand for the new route and the first train is full. The next train, which leaves on May 25, is almost sold out, as there are only a few spaces left. Weekly departures are scheduled to begin in June. The first train has containers with a wide range of products from European customers. The containers include components from various industries and summer products from jacuzzis to outdoor sports equipment.
The Trans-Caspia route strengthens Nurminen's current door-to-door rail service between Asia and Nordic countries and container train services between Norway, Sweden, and Finland. The route will also increase the company's customer base in Central Europe and enable the further development of the company's multimodal transport solutions.
More Information:
Olli Pohjanvirta,CEO, Nurminen Logistics
olli.pohjanvirta@nurminenlogistics.com, +358 40 900 6977
Nurminen Logistics is a Finnish listed company established in 1886. The company offers high-quality rail transport, terminal, and multimodal solutions between Asia and Europe and in the Nordic and Baltic countries.