Forwarding and customs clearance services
When experience speaks for itself
We process thousands of export and import reports each year. We have extensive experience in export, import and transit customs clearance as well as in forwarding related to different modes of transport.
AEOF authorisation
Our customs clearance and logistics operations have been awarded an AEOF security certificate. This means that your transport will enjoy simplified customs procedures throughout the EU, meaning that you will save time and money with us.
Always up to date
e cooperate regularly with the Finnish Customs. We are always up to date on the requirements of international trade and customs and transport legislation.
Global partner network
Thanks to our strong expertise and global partner network, we are able to handle demanding project deliveries by land, sea, rail and air.
We have comprehensive know-how about forwarding and customs clearance. We provide forwarding services to importers, export companies, shipping companies as well as transport and forwarding businesses regardless of the mode of transport and type of cargo.
The best specialists in logistics

Our forwarding and customs clearance specialists can handle international transport in all modes of transport. So, whatever your needs, we will always find the best transport solution for you globally.

Expert on the East

We have decades of know-how and expertise in rail freight forwarding also in Eastern Europe. Our extensive experience and strong partnerships both at home and abroad ensure punctual deliveries even with the most challenging transports.

Project deliveries with strong experience

Land, sea, rail, and air. With strong expertise, we also handle challenging project deliveries and take care of the whole package for you: transportation, the necessary documents and project management. Your project team will see to it that everything proceeds on schedule and you are kept continually informed of the situation.
Here you can find our frequently asked questions and answers to them. If you cannot find the answer to your question, please contact us.

What documents are required to create a customs clearance assignment?

n order for customs clearance to be carried out quickly and efficiently, the accompanying commercial invoices, any documents relating to preferential tariff treatment and potential preceding procedure should be made available in advance.
In addition, the commodity code and possible cargo costs should be clarified.




Where can I send the assignments?

Nurminen has a comprehensive network of offices, and each office has its own e-mail address for assignments. You can find them at the bottom of this page.



What is an Arex safety and security declaration?

This is a customs safety and security declaration related to import trade. The transport operator or their authorised forwarder is usually responsible for the declaration. The declaration must be done within a time limit set by Customs from when the shipment arrives at the border.


What is MRN?

MRN is a generic term for the unique number sequence used in customs documents. It is used, for example, in customs clearance decisions and accompanying documents for exports and customs transits.


What is the EORI number?

The Economic Operators Registration and Identification System is an EU-wide system, in which importers, exporters and other operators involved in the transport of goods are registered. In Finland, Finnish Customs acts as the authority responsible for EORI registration.


What is a commodity code?

For each product that is imported or exported, Customs has defined a 10-digit number.
The right commodity code can easily be found with the search service on the Finnish Customs website.
On the basis of the commodity code, any import duties are collected and any restrictions on imports or exports are taken into account.


Do I have to pay taxes on imports?

Customs has defined possible import duties for imported shipments by commodity code and country of origin. For more information, go to the Customs commodity code search services. As a rule, no VAT is paid on importation, and the importer is responsible for declaring VAT directly to the tax authorities.


What is a customs guarantee?

The customs clearance message must indicate either the importer's or forwarding company's customs-issued credit number. Using a forwarding company's credit number is a paid service.


What are delivery terms?

The terms of delivery, or the most commonly used Incoterms, define the seller's and buyer's responsibilities, obligations and costs related to the goods and transport.


Do I have to pay VAT on foreign transport?

There are several options. The country of departure and the country of destination of the transport, as well as the country of origin of the customer, influence whether VAT is invoiced, whether the reverse charge mechanism for intra-EU trade is used, or whether the sale is considered to take place outside the EU.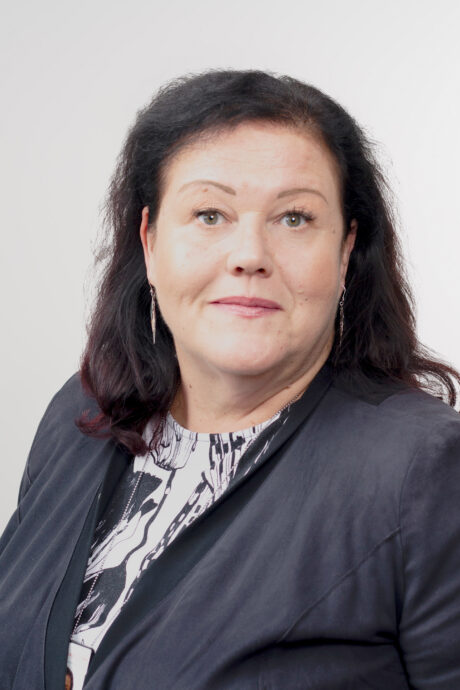 Additional Services
We view logistics as a service. We cater for all your needs from packaging to warehousing as well as forwarding to transit services. Every consignment is unique to us and in accordance with the customer's wishes.
Forwarding and customs clearance offices
Kotka

Merituulentie 424 48310 Kotka
import.kotka@nurminenlogistics.com
forwarding.kotka@nurminenlogistics.com


Rauma

Hakunintie 28 26100 Rauma
rauma.forwarding@nurminenlogistics.com

Vainikkala

Ratapihantie 7 54270 Vainikkala
vainikkala.vienti@nurminenlogistics.com
vainikkala.tuonti@nurminenlogistics.com