Kazakhstan sees Finland as one of the key partners in the region of Northern Europe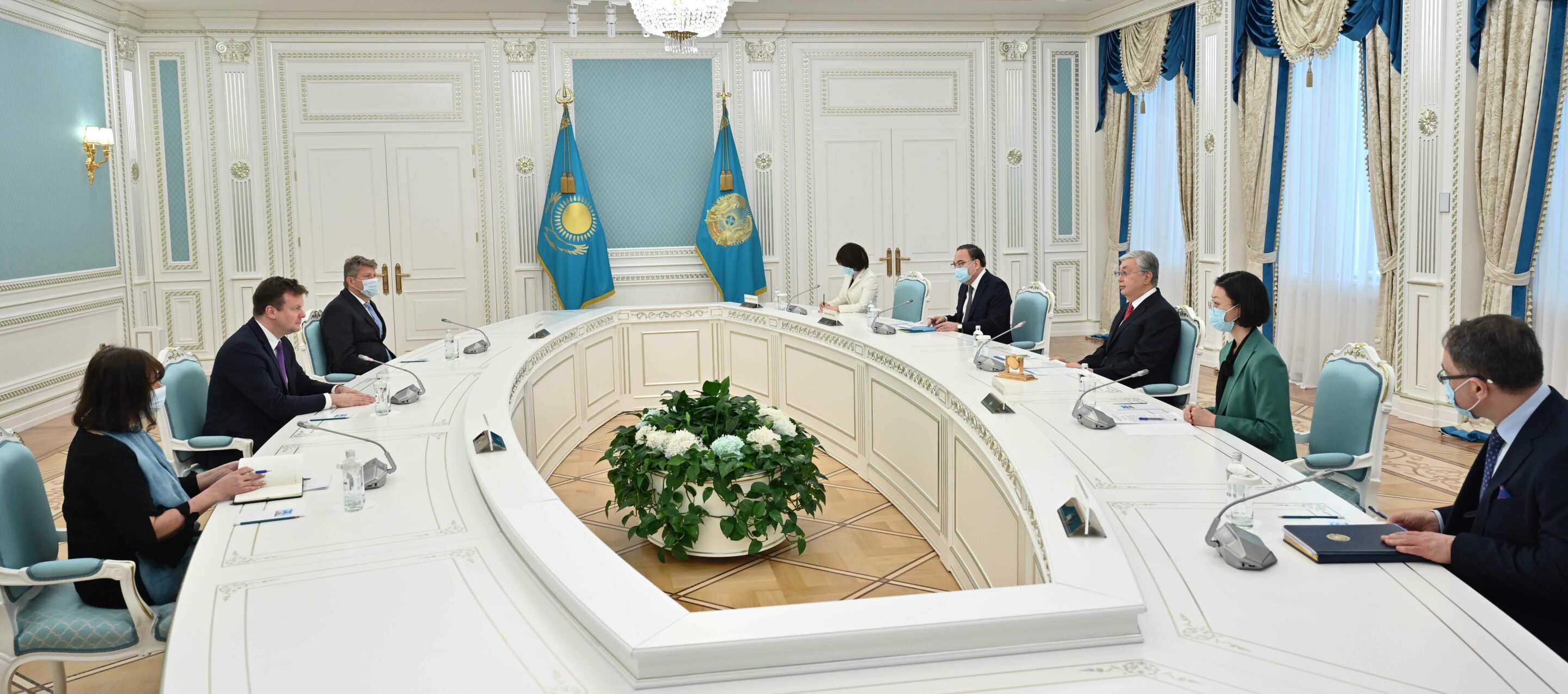 Nurminen Logistics CEO, Olli Pohjanvirta, met the president of Kazakhstan, Kassym-Jomart Tokayev, and the Prime Minister of Kazakhstan, Alikhan Smailov, together with the Finnish Minister for Development Cooperation and Foreign Trade, Ville Skinnari.
During the meeting, President Kassym-Jomart Tokayev, highlighted the importance of the two states' partnership in the trade-economic, transport-logistics, and education sectors.

Logistics plays a significant role in Kazakhstan's geographical position as it is a transcontinental transit bridge between Europe and Asia.

Photo: https://www.akorda.kz/en