Sales Support Specialist Elina Hicks: the opportunities for development in the work of a salesperson are endless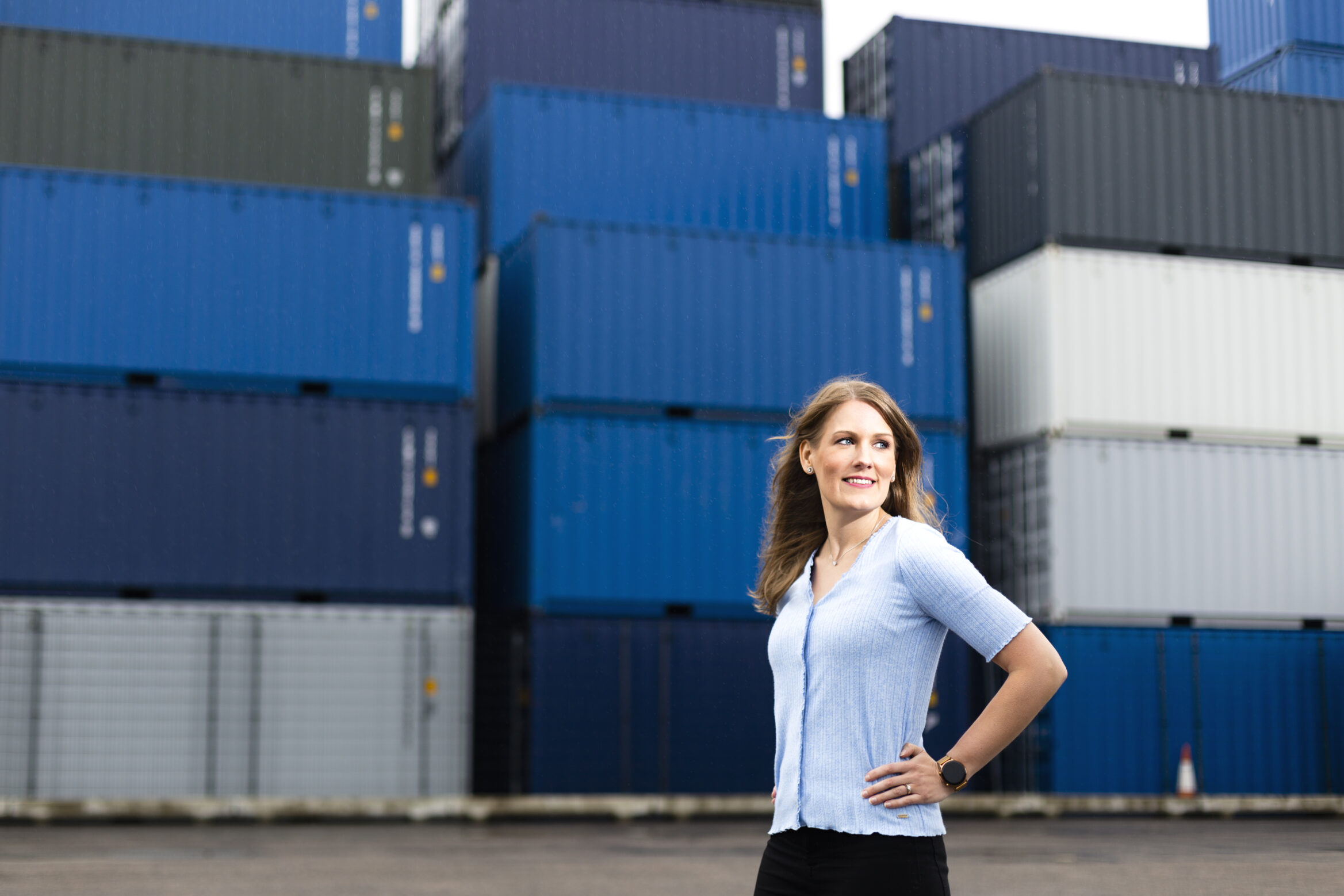 "As a salesperson, it is important that I sell a service that really brings value to our customers, and Nurminen fulfils this promise easily. "
Elina Hicks of Nurminen Logistics works as a Sales Support Specialist. The versatile working week includes communication with customers by email and telephone, mapping their needs and seeking solutions, comparing different modes of transport and researching prices, calculating offers, offering service packages, and customer meetings.
"In my opinion, no salesperson is ever perfect or knows everything perfectly; you can always develop your own sales skills and expertise", Elina says.

Versatility motivates Elina in her work.
"The work of a salesperson at Nurminen is very versatile, as we have a wide range of services that can be tailored to the customer's needs. I manage sales of all our logistics services, i.e. I sell Asian train freight, multimodal transport, customs clearance and terminal services", Elina continues.
Elina already knew Nurminen as one of its customers in her previous work. A little over a year ago, Nurminen was looking for a new salesperson, and the job description convinced Elina.
"I didn't think twice, I put in the application right away. After this, the interviews were arranged and carried out on a quick schedule, and it didn't take many weeks for me to start working", Elina recalls.
Everyone has the opportunity to influence the work
Elina has enjoyed working here.
"I felt from the beginning at Nurminen that my opinions and my work were appreciated. There is a low hierarchy here; everyone has the opportunity to influence the work, as well as responsibility for their own work and the company's success", Elina enthuses.
"As a salesperson, it is important that I sell a service that really brings value to our customers, and Nurminen fulfils this promise easily. Especially our environmentally friendly and fast Asian rail freight is a truly unique service concept that brings our customers a competitive advantage and solves their actual transport challenges", Elina sums up.
In the field of logistics, a solution-oriented approach is important
Elina has studied international business economics and marketing at Haaga-Helia University of Applied Sciences.
"I had been interested in international trade and international logistics for a long time, and I have now been in the logistics industry for more than four years in various customer service and sales positions."
"Nowadays, I'm much more career-oriented than when I was younger, and although I'm still interested in a lot of things, it's become clear to me that business, customer service, and sales are clearly separate things", Elina reflects.
The world is changing rapidly and the logistics sector has faced challenges in recent years. Elina values the solution-oriented approach of her employer.
"At Nurminen we're not frightened by this, and in crisis situations we don't throw in the towel. Instead, we immediately go to find a solution", Elina assures.
Working together is the spice of the job
For the future Nurminen employees, Elina has some encouraging words: "With Nurminen you are sure to get to work on versatile and interesting tasks. With initiative, a relaxed attitude, and an effective approach to work, you can do well here."
At Nurminen, working together is reflected, for example, in a low threshold for asking for help.
"We have a nice and supportive team, and many things are best solved when you just ask a colleague for help and think about solutions together", Elina sums up.